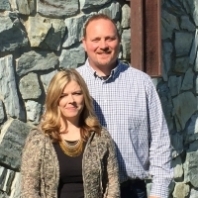 Doug Shilts
Lead Pastor
Email:
Pastor Doug has been a Sunday School leader, youth group leader, Church Leadership Team member, Associate Pastor and most recently an Interim Pastor on the Indianapolis District before accepting the call to be Lead Pastor for Hope Community. Pastor Doug is married to his High School sweetheart, Ellen, and they have two adult children, Kent and Elizabeth.
Kent is married (Emily) and they live in Indianapolis where Emily works fulltime at their church and Kent works at IUPUI as an Professor Assistant while studying for his PhD in chemistry. Elizabeth lives at home and is using her Elementary Education degree in two local school districts. Elizabeth also teaches one of our Children's Sunday School classes here at HCC. She also loves to help in the Women's Ministry department.
Ellen has been active in Children's Ministry for over 30 years as a Sunday School teacher, Children's Worship leader, nursery coordinator. She currently teaches in children's worship and is children's department coordinator. She also works as an LPN in long-term care facilities.
Pastor Doug and Ellen want to help people live the life Jesus has for them. We consider it an honor to walk this journey together and celebrate with you in the good times and to be there with you in the tough times. We look forward to the exciting days ahead at HCC.