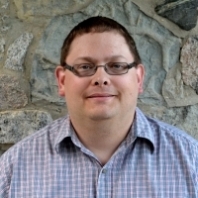 Todd Olson
Lead Pastor
Email:
Todd grew up in Central Wisconsin and has served the church in various capacities over the years including worship, children's, youth, and young adult ministries in several different states. This has included roles as worship leader, Sunday School teacher, youth leader and teacher, and children's worship leader. He has served on several church leadership teams and led worship in three different churches in Wisconsin and Kentucky. After serving one year as Associate Pastor at Hope Community, he was appointed Lead Pastor in May 2019.
Todd also serves as the Wisconsin District Camp Director and the Central Field Youth Quizzing Coordinator.
Todd sensed a call to ministry to serve the church in 2015. Todd is married to Cindy who also serves as an Associate Pastor at Hope Community. They moved to Green Bay in 2013.